N. Funk Ceramics
Creators of fine hand made ceramic accessories, playful glycerine soaps, and giftware
Household Accessories handcrafted in California,
We've turned our appreciation for California's vibrant cultural mix into an assortment of fun and functional sculptures & creations that lend visual spice to daily life.
Cast from life molds of Nancy Funk's hands, our creations are made of sturdy glazed ceramic.
Explore these pages for creative accessories that make great gifts or add unique touches to your own home.
---
New Soap section (including Sushi Soap)
are
here.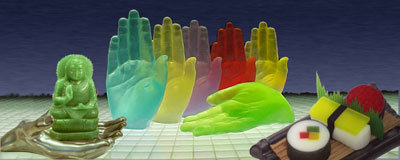 Our newest items; Monsters! and enhanced dragon Soaps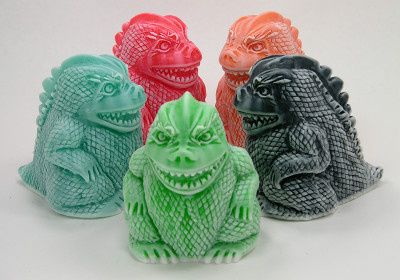 ---
Click on these links to see our products:
---
Price & shipping info, and the fine print
Nancy Funk Ceramics 1330 66th st, Emeryville, CA 94608-1190
Phone: (510) 654-1715 Text: (510) 654-1715